With the resurgence in foot traffic and normalized rental rates, Robinsons Malls accounted for 29% of company revenues at Php13.03 billion to surge by 58% versus 2021. EBITDA accelerated by 70% to Php6.59 billion, while EBIT ballooned by 1,484% to Php3.02 billion. In the 4th quarter, mall revenues surpassed the pre-pandemic record, growing by 54% compared to the same period last year.
Robinsons Malls strengthened its presence in North Luzon by opening Robinsons Place Gapan last November 30, 2022, in time for the festive holiday season. Conveniently located along the Pan-Philippine Highway in Gapan City, the full-service mall is easily accessible to progressive cities nearby, such as Palayan, the provincial capital, and Cabanatuan, Nueva Ecija's most populous city. The 40,000-square-meter development is RLC's second mall in the province of Nueva Ecija.
In addition, RLC completed the expansion wing of Robinsons Place Antipolo, adding 24,000 square meters of gross leasable space for a complete and elevated urban lifestyle experience. The expansion features an enticing mix of international and local retail shops, diverse food establishments, and other new amenities.
Robinsons Malls capped the year with gross leasable space of 1.59 million square meters and a system-wide occupancy rate of 91% across 53 operational lifestyle centers nationwide.
Sustaining its upward trajectory in 2022, Robinsons Offices posted revenues of Php7.06 billion to grow by 9% and contribute 16% to RLC's topline. EBITDA and EBIT ended at Php6.20 billion and Php5.27 billion, respectively. This steady performance was driven by rental escalations in existing office developments, and the success of our leasing activities for new offices, namely Cybergate Galleria Cebu, Cybergate Bacolod 2, and Cybergate Iloilo Tower 2.
The addition of three (3) new office buildings bolstered RLC's foothold in the provinces and expanded total leasable space by 8% to 741,000 sqm. Its growing portfolio of 31 high-quality office developments registered a system-wide leased percentage of 90% as of December 2022. Meanwhile, we continue to strengthen our portfolio of flexible workspaces under the brand work.able, which now has eight (8) operational sites and around 2,200 seats in Pasig City, Quezon City, and Taguig City.
Moreover, RLC demonstrated its commitment to growing its flagship real estate investment trust, RL Commercial REIT, Inc. (RCR), through two income-generating assets–Cybergate Bacolod and Cyberscape Gamma. These dividend-accretive assets will bolster RCR's portfolio and increase shareholder value, while RLC maximizes capital recycling in support of various local real estate projects.
Buoyed by the global reopening of tourism and the resurgence of travel, Robinsons Hotels and Resorts (RHR) posted the fastest revenue growth among RLC's businesses, accelerating by 94% to Php2.33 billion. Higher average room rates, increased F&B sales, and the resurgence of events positioned RLC's hospitality business for a strong recovery. Despite the impact of pre-operating expenses from newly opened hotels, EBITDA improved by 13% to Php277 million. Depreciation of hotels opened in 2021 and 2022, however, pushed EBIT to a loss of Php225 million.
2022 was a transformational year for RHR as we continued to strengthen the foundation of one of the biggest and most diversified hospitality portfolios in the Philippines. We introduced Go Hotels Plus, an enhanced essential value brand featuring upgraded amenities and a refreshed signature look, with the opening of its first two properties in Tuguegarao and Naga. Situated next to Go Hotels Plus Naga is RHR's newest Summit Hotel offering a wide range of options for recreation, dining, and memorable events. It has 60 spacious guest rooms composed of 56 deluxe rooms and 4 Summit Suites.
In addition, RHR unveiled Fili, the first authentic five-star Filipino hotel brand, at NUSTAR Integrated Resort in Cebu. Fili Hotel in NUSTAR brings together the finest hotel offerings with modern Filipino elements, featuring stunning views of the sea, mountain, and city skylines. It prides itself in its signature brand of Filipino hospitality, expressed in its genuine care, joyful nature, and efficient service. Aside from Fili Hotel, RHR operates five (5) specialty restaurants in Cebu's premier luxury integrated resort – the world-famous Mott32, Cebu's first Italian steakhouse Il Primo, Xin Tian Di, its signature Filipino restaurant Fina, and the Fili Lobby Lounge.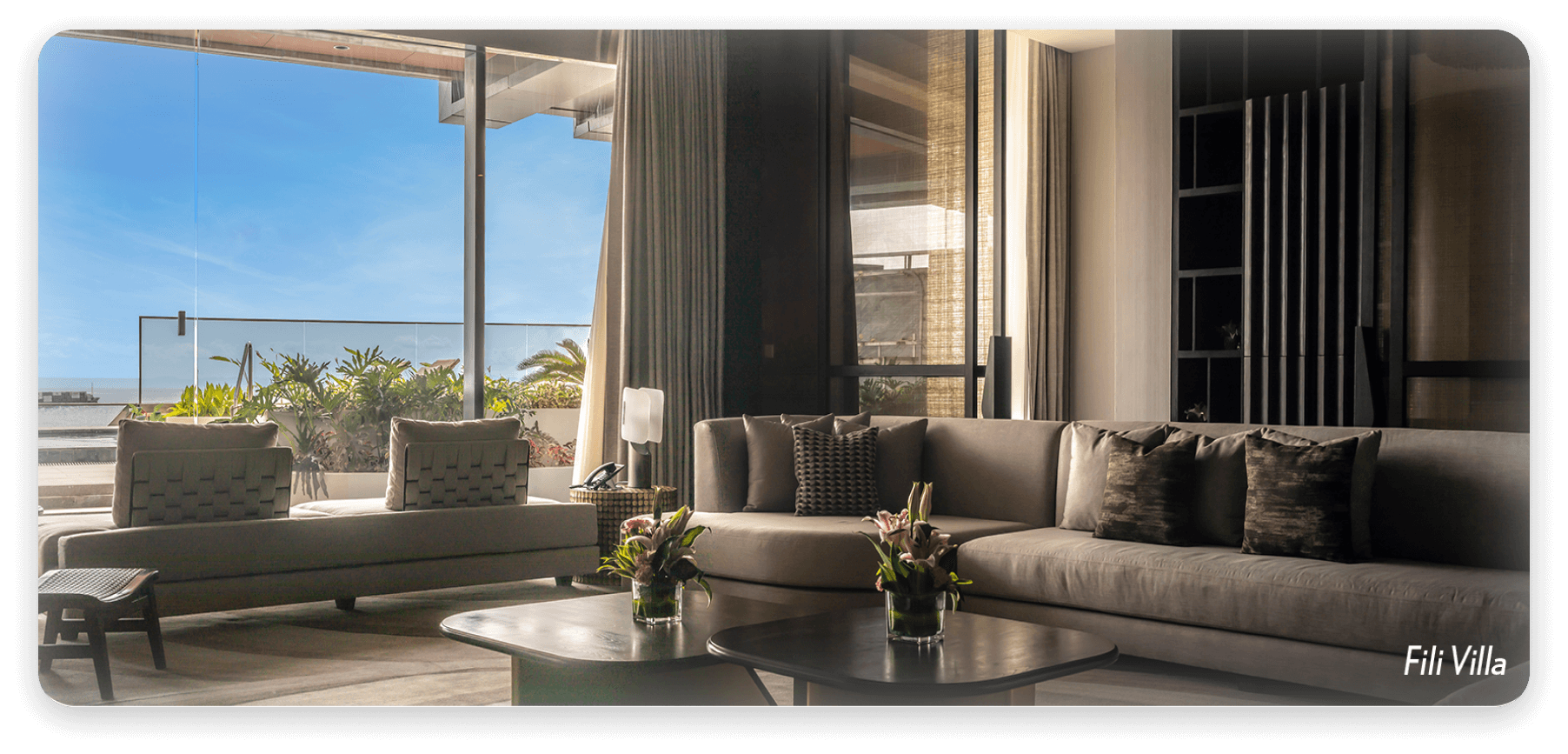 Robinsons Hotels and Resorts ended 2022 with over 3,600 keys across 24 company-owned hotel and leisure properties. Moreover, there are four (4) Go Hotels with 800 rooms under franchise agreements.
Capitalizing on growing demand and the rise of e-commerce, Robinsons Logistics and Industrial Facilities (RLX) continued to thrive as one of RLC's fastest-growing businesses. In 2022, RLX registered a 57% increase in revenues to Php555 million from its seven (7) industrial facilities located in Sucat, Muntinlupa, Sierra Valley in Cainta, Calamba, Laguna, San Fernando, and Mexico, Pampanga. EBITDA and EBIT rose by 48% and 41% to Php479 million and Php351 million, respectively.
RLC's Integrated Developments, on the other hand, recognized revenues of Php646 million from a portion of the sale of land in Bridgetowne Destination Estate to joint venture entities. EBITDA and EBIT closed at Php392 million and Php388 million, respectively.