Non-Government Organizations or NGOs play a critical part in developing society, improving communities, and promoting citizen participation. Thus, for Robinsons Land Foundation Inc. (RLFI) to be certified as an NGO by the Philippine Council for NGO Certification, Inc. (PCNC) means that it has just stepped up in becoming more accountable, credible and capable in providing services to those in need.
As a PCNC-certified NGO, RLFI has become an even more effective instrument in creating a culture of giving.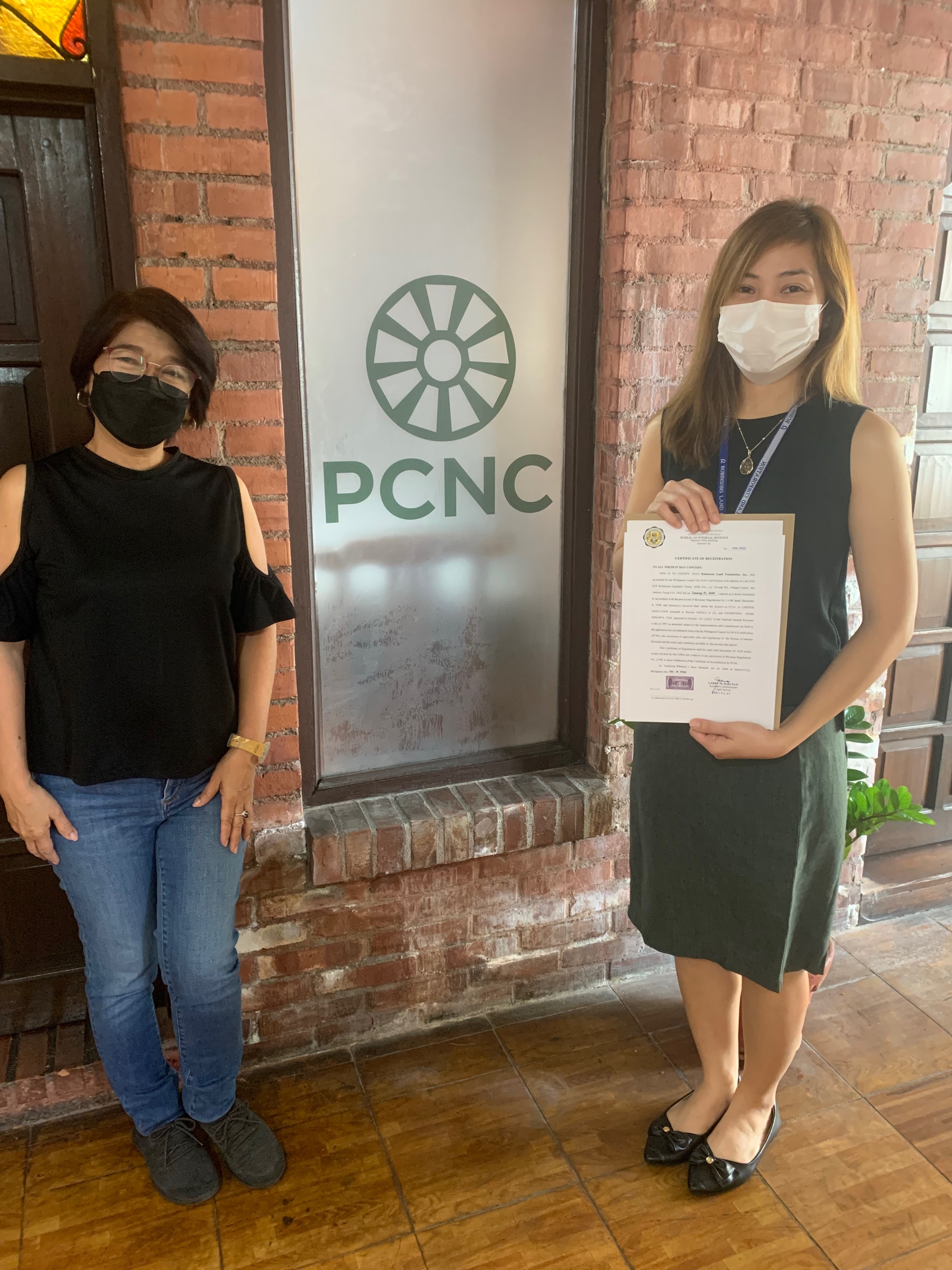 Established in 2020, RLFI is the corporate social responsibility arm of Robinsons Land Corp. and has been spearheading various social welfare and development and environmental sustainability projects.
"To be certified by the PCNC means so much for us as this proves we have met the criteria for financial management and accountability in the service of underprivileged Filipinos," said Huey E. Silo, Robinsons Land Corp.'s CSR Manager.
The PCNC, being the NGO sector's "self-regulatory mechanism," has been instrumental in ensuring the integrity, transparency, accountability, and service of NGOs it accredits. The accreditation also means RLFI donors are now entitled to full or limited tax deduction and exemption from Donor's Tax of the National Internal Revenue Code of 1997.
"With the certification, RLFI is even more inspired in accomplishing our planned projects for this year especially in several focus areas including health and nutrition, community development, child welfare and education, and relief operation.
This coming April, RLFI will be spearheading the "R Gift of Health" at Brgy. San Miguel in Pasig City. This medical mission is set to provide free consultation; free medicines prescribed by the medical mission doctors; health and wellness talk; free screening package that would include BP monitoring, lipid profile, FBS, cholesterol screening, bone screening, ECG, ankle brachial index, spirometry, body mass index, cervical screening for women, prostate exam for men, body mass index; and Southstar Drug's "Medsubscribe" Program registration.
This Medical Mission is RLFI's pilot activation of its Medical Mission project in partnership with Southstar Drug. The success of this activation will be the basis of other medical missions that will be implemented in other LGUs nationwide this year.
Initiated in November 2022 and scheduled to conclude by June 2023, RLFI's "Food for Thought" Feeding Program in Ilugin Elementary School in Pasig City; in partnership with Giving Hope Foundation, aims to improve over 100 undernourished students of Ilugin Elementary School by filling their nutrition gap and providing them "brain power" so they could perform better in school. 
From September 2022 to September this year, RLFI, in partnership with Thrive, has been running a feeding program to 40 undernourished kindergarten students of City Gates Academy Antipolo (a non-profit educational institution established to provide free pre-school and elementary education to qualified children of indigent families of Brgy. Bagong Nayon).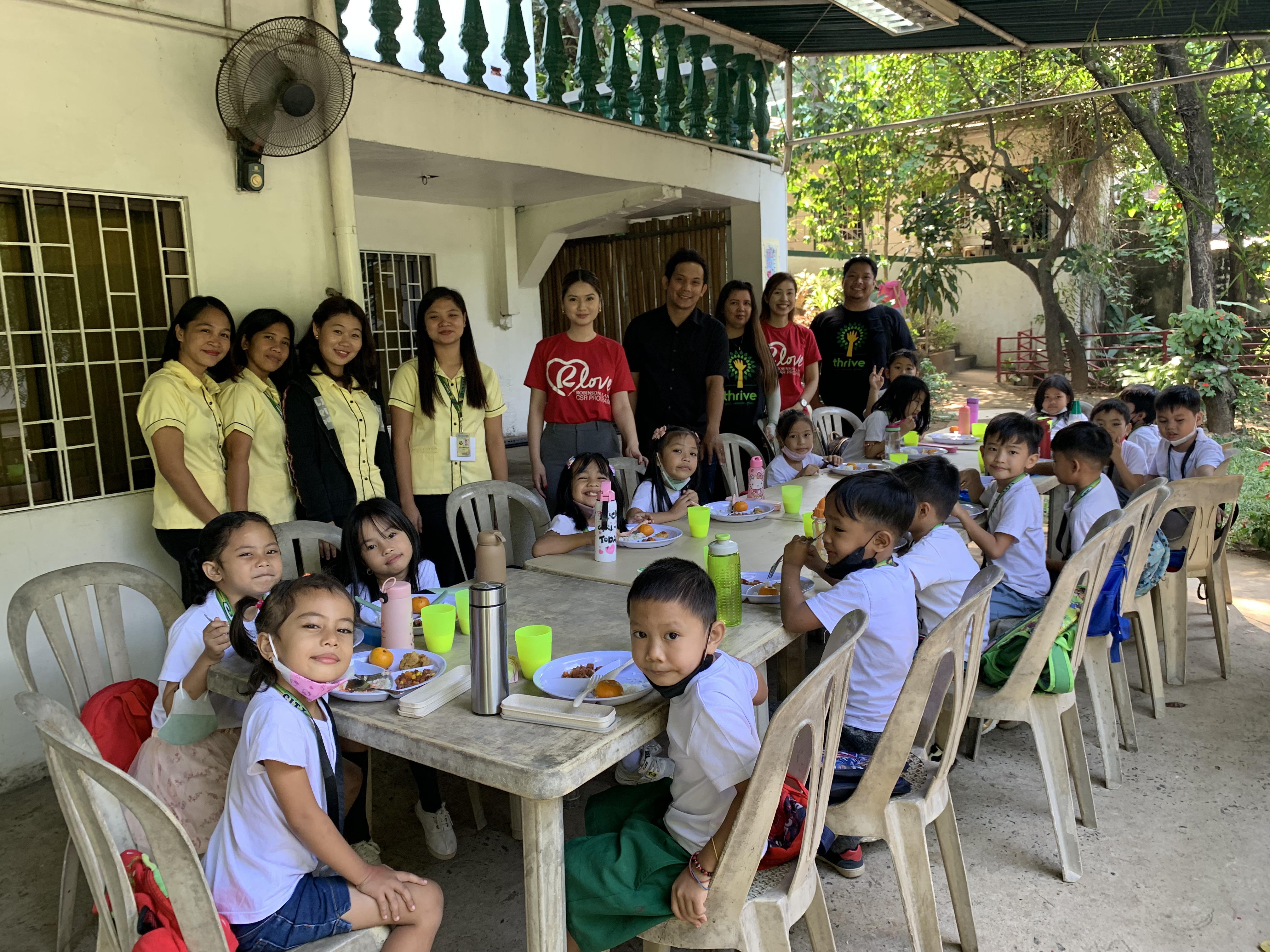 From April to September 2023, RLFI has partnered with St. Paul University QC in initiating a 6-month Social Incubator for Opportunities and Enterprise Development in the Localities (SIBOL) Livelihood Program for the members of Brgy Tatalon Nanay Power Cooperative.
The project is set to provide 50 mothers of Brgy Tatalon a 6-month formal entrepreneurial skills training and immersion opportunities, assistance in establishing access to distribution channels and potential markets for their products, and provision of seed capital for livelihoods while being monitored by SIBOL.
Next month, RLFI will also provide three RLove Food Carts to Eco-Waste Association La Union, a group of 65 local residents displaced by COVID and who are now working as waste-segregators in the city's dumpsite.
With the La Union LGU help, these residents were provided with a garden space to grow food crops. The three RLove Food Carts will enable the group's members to go around their community to sell their crop products. In line with this project, Robinsons Malls also donated the construction materials for the 77sq.m shed for the residents sorting the waste.
This month, RLFI will donate cash for the renovation of the Sisters of the Sacred Hearts of Jesus and Mary 's SPED Learning Center that was destroyed by typhoon Odette. The cash donation will be used to buy construction materials and hire workers to renovate the learning center that caters to the need of students with neurodevelopment disabilities. 
In partnership with the DepEd, RLFI is set to launch Brigada Eskwela, which will provide select schools with cleaning and painting materials, equipment, furniture, school supplies and more. The RLFI will be providing volunteers for the cleaning and painting activities in preparation for the opening of classes.
"Apart from all these activities, RLFI also hopes to provide emergency assistance to communities that will be affected by calamities. The lingering effects of unexpected emergencies and disasters are different for every community and we hope to contribute initiatives to reduce stress and speed up recovery time, so the community can get back to life and work much sooner," assured Silo.