In celebration of the World Ocean Day, Robinsons Malls together with Plastic Bank PH and Coca-Cola Philippines conducted the Ecosystem Impact Week which aims to save the oceans by stopping ocean plastic and supporting vulnerable coastal communities.
The Ecosystem Impact Week held at Robinsons Place General Trias aimed to educate shoppers about the importance of recycling PET (polyethylene terephthalate) plastic bottles, share the progress and milestone of the project and reward the collectors and branches who contribute to save the oceans.
The week-long activities included inspirational messages from partner leaders, awarding of tools of trade for collectors and recognition of top collectors. Plastic Bank Experiential Hub was also mounted in the Mall to educate shoppers about the importance of saving the oceans. Shoppers were also encouraged to bring their PET plastic bottles in exchange of freebies. The goal of the group is to collect 10 million post-consumer PET plastic bottles this 2022.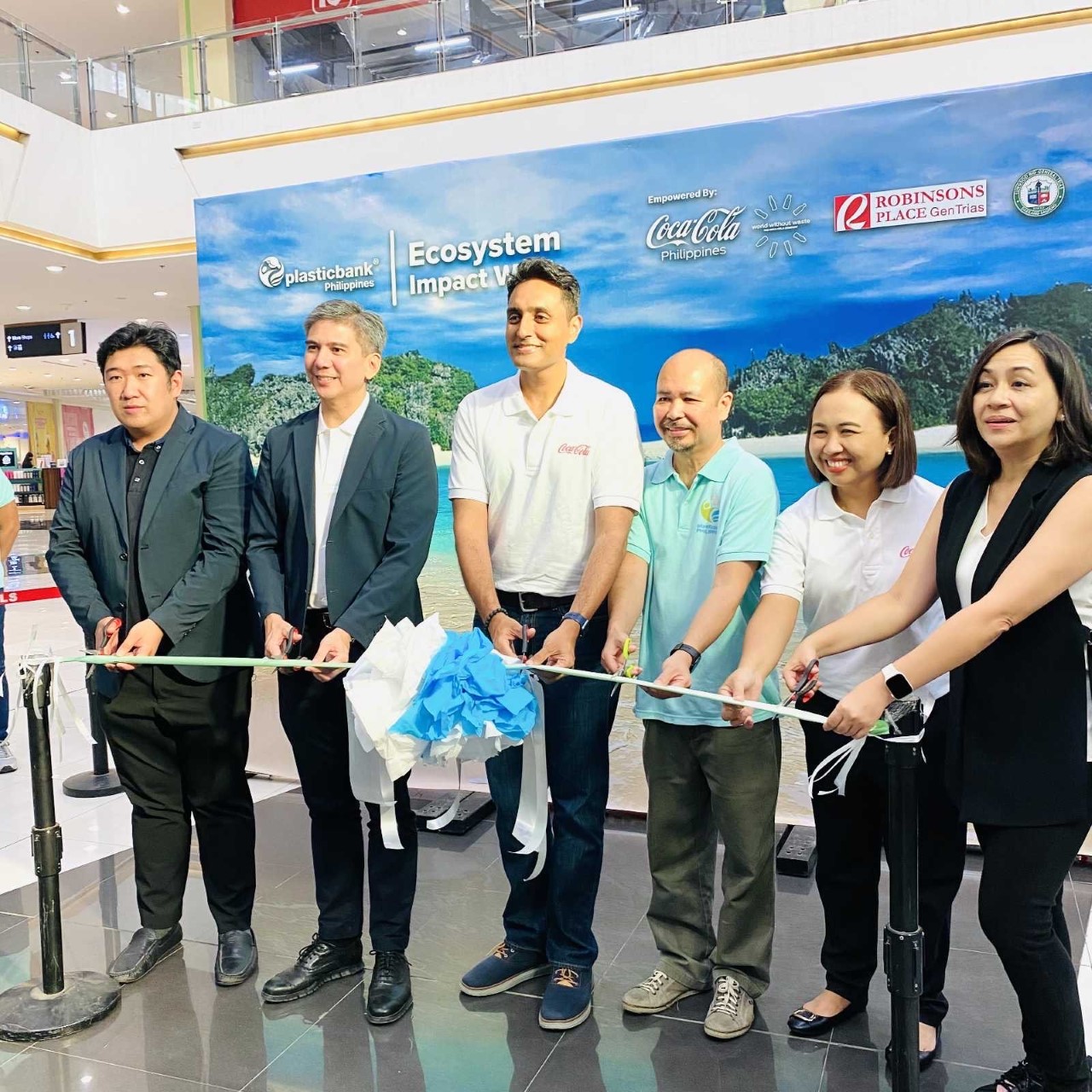 Present during the ribbon cutting ceremony were (from left): Robinsons Malls Operations Director Myron Lawrence Yao, Coca Cola CEO Tony Del Rosario, Coca Cola CFO Rakesh Patel, Plastic Bank Country Manager Rene Guarin, Coca Cola Public Affairs and Sustainability Director Atty. Cashmer Dirampaten and Plastic Bank Chief Country Development Officer Gidget Velez.